®

Serving Satisfied Customers Since 1997

With a Shutter Click bring your Photographic Past to the Digital Age
How Close can a Camcorder Focus?

The picture to the left is a Canon VIXIA HF100. Notice how close it can focus - almost on top of the slide to fill the viewfinder screen. You will find most camcorders can easily copy 35mm slides and negatives - where no supplemental attachments are needed. Next, see how the user enhances the copied image making it better than the original.
The Basics of Slide Copying using ShotCopy
Step One - Copying the Slide
Take a picture of the slide using ShotCopy to hold the image steady in front of the lens of your digital camera. Again, your camera will have to have the ability to focus close enough in front of the lens to copy the 35mm slide image. This is were the pixel resolution of your camera will determine what you can do with the resulting image. If you plan to view the images on a PC, a 1.5 mega pixel pixel camera will give good results. If you are planning on making prints greater than snapshot size you might want to consider a higher pixel resolution for your camera that is current with today's digital cameras. Presently 10 mega pixel seems to be the standard. But over the years the resolution capabilities of digital cameras have risen dramatically from 1.5 mega pixels to today which is approaching 20 mega pixels!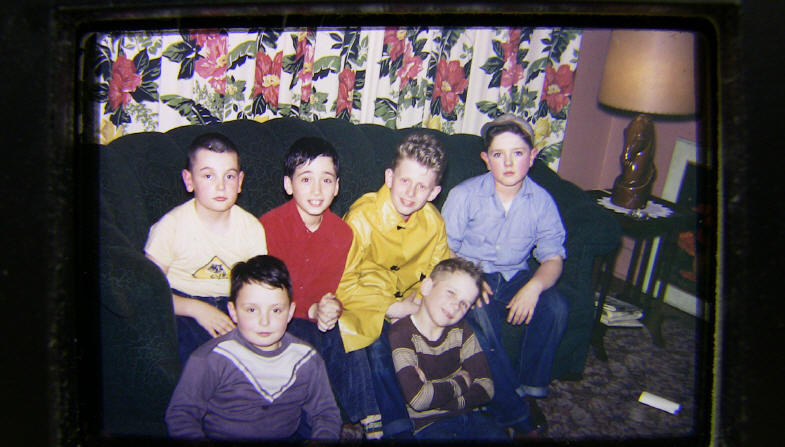 Step Two - Crop & Clean-Up
In this case during "clean-up" there was a piece of paper on the floor in the lower right corner which could have been taken out easily with the photo editing software's "Clone Brush". But since the background on the right did not add anything to the picture it was decided to take it out by "Cropping" the image.

This slide itself was very clean with very few dust particles except for the gentleman's head on the far left top. It could be a speck of dust or it could have been natural. During photo clean-up it was decided to remove it.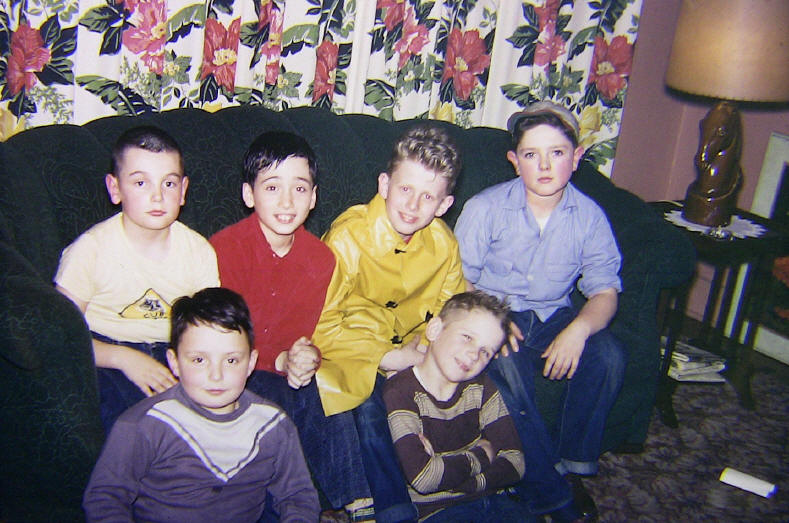 The Final Image Copied from a 35mm Slide with Digital Camcorder
Here is the final picture cropped and cleaned-up. If you want to see a larger image - just click the image below.